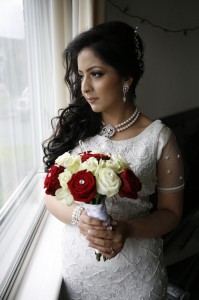 The Wedding day is the most important day of your life's and the photographs that get taken are the best things in the treasure box of memories. Your wedding day is an important day in your life and capturing its every single moment is a specialist task which requires an experienced photographer.
Expert wedding photography services come into the picture with the desire to capture your wedding moments perfectly. This type of photography relies upon certain vital variables like the photography equipment, creative methods and the invaluable experience to catch effortless and lovely wedding photographs. Hiring an expert wedding photographer enables you to get more amazing pictures from your wedding day.
Mentioned below are some of the benefits of utilizing Suhaag Photography for Wedding Photography Manchester .
Style:
One of the indispensable components which you should look for is a feeling of style. By employing a skilled wedding photography expert whose style matches up to your own enables the wedding couple to get a flawless look! You can do a research on the types of wedding photography and then choose to contact a wedding picture photographer who has experience in that specific field. Our photographers work not only on events but also on the set of the video.
Standard Work and Flow of Time:
Our skilled wedding photographers can capture all of the special moments throughout your wedding day; they have experience with different types of weddings including Asian Weddings and Civil Ceremonies. There is a difference between a good photograph and a beautiful photograph. The experience of our photographers twinned with their exceptional people skills make us one of the best in Manchester.
Unwavering quality and Communication:
We would advise you to use an expert wedding photographer who can communicate well with all the people involved. The best Wedding Photographers will find themselves being able to catch the genuine feelings of the individuals from their interaction with each other.
Expert wedding photographers provide a mix of valued experience and imagination. And simply, this is all you need to look for when choosing your photographer.