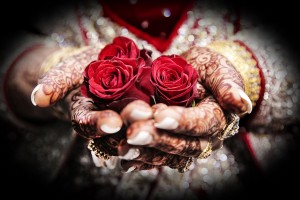 Once you have stepped into the world of marriage, you and your partner will walk into a whole new world. You will want to capture all of these new moments and stories and keep them locked away safe and sound so that one day you can share them with family and friends. One of these glorious stories will be your wedding day. You will want every moment captured so you can cherish them for the rest of your life. Picking the right wedding photographer is one of the hardest choices that you will have to make when it comes to the wedding, as you need to employ the best wedding photographer that suits your needs and price range. You will need to have that piece of mind that he won't miss a single second so he won't miss you in all your finery, celebrating the best day of your life. Photos are the main visual representation of your wedding and they assume a basic part in catching the striking recollections of your wedding for a considerable length of time to come or to portray at the end of the day, to catch the invaluable snippets of your life.
Wedding photography can be a difficult art to perfect, as it not only deals with taking snapshots in various locations, but it is a story telling advertisement expressing the sentiments and feelings of everyone included.
You can get the services of numerous wedding photographers, but the expert wedding photographers are at a few. An expert  wedding photographer in Manchester is confident in his own abilities and who is experienced in his field. He will correspond with you and he knows how and when to catch each precious moment. At the end of the day, he knows how to handle distinctive individuals that always come with weddings, starting from the couple, to the family and the relatives. One of the advantages of hiring an expert wedding photographer is that they have studios where you go and have a look at the collections of past weddings they had photographed.
The ideal approach to get acquainted with an expert wedding photographer is to meet them in person. This way you will be able to get to know them as an individual and speak with them at first hand of what you want from them and if they are up to the task in hand. On the other hand, if you have arranged a destination wedding, the chances are that you might not have the chance to meet him until they start taking pictures. So, it is very essential that you have a meeting with your photographer so that they have a clear picture of your likes and dislikes.
With all that been said,obtaining high quality photography services from Suhaag photography should be at the top of your list when considering wedding photography for your illustrious day.